work
UNHCR
Launching a global movement in solidarity with refugees around the world.
Each day, war and conflict forces thousands of families to flee their homes. To reach safety, these refugees walk more than 2 billion kilometres across the globe each year.

Our role was to help connect this core digital activation with real time physical activity through distance counters that update across multiple sites simultaneously.
Launching in 20+ markets around the world, we created a bespoke version of the global campaign site catering for different language needs, database set ups, independent deployment processes, timelines and speed of delivery.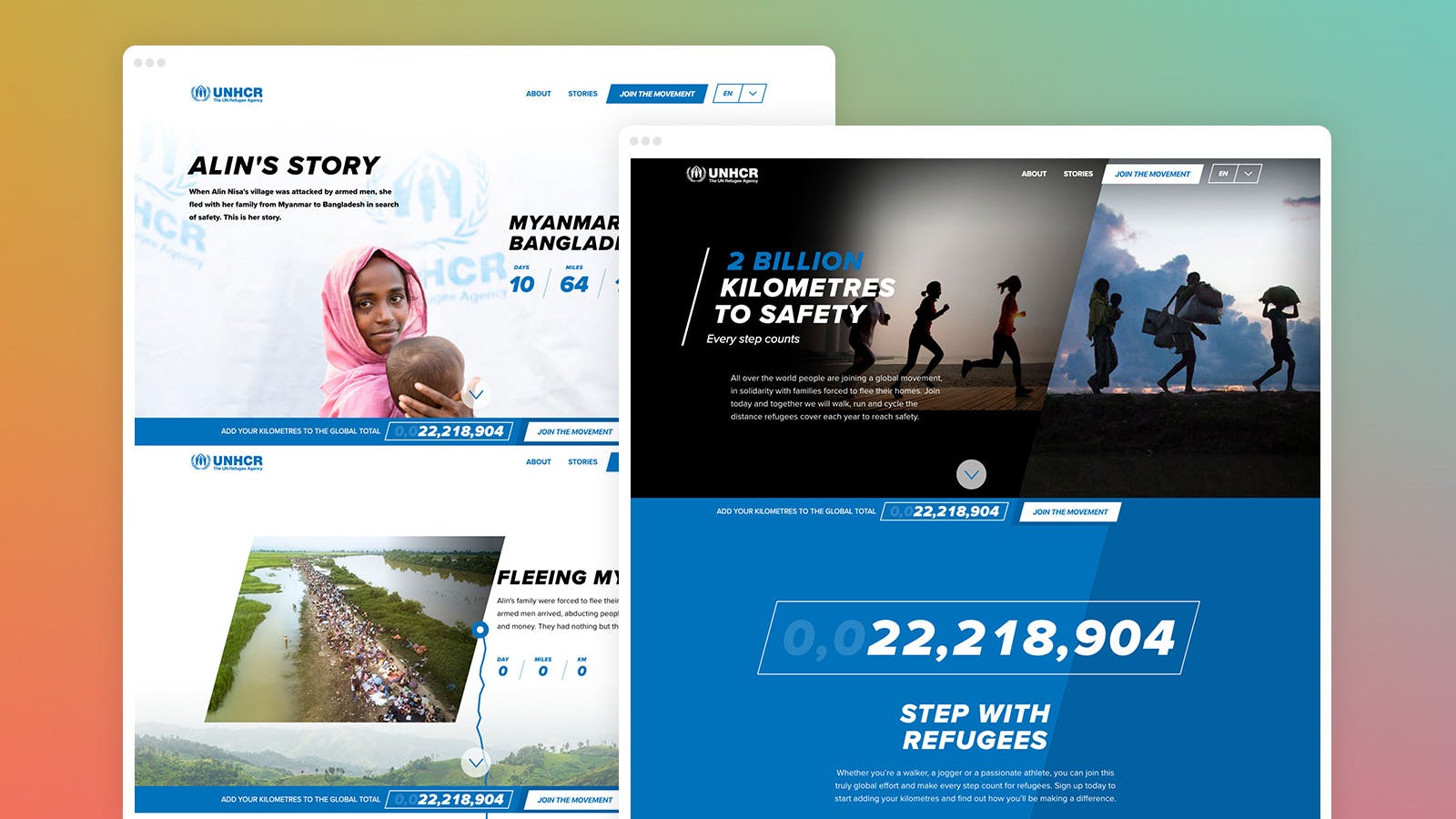 The result is a campaign that is emotive and engaging, but with a powerful, impactful message at the heart.
For more information on our work with the UNHCR get in touch.