work
Spirax Sarco
Delivering a global digital transformation strategy.
We delivered a global digital transformation strategy for Spirax Sarco that drives sales efficiency and increased value through digital.

We've completed the first phase in the digital transformation journey for Spirax Sarco, the world leading steam and thermal energy solutions provider.
Working collaboratively with the global marketing team, we developed a user-led website platform that supports complex customer journeys for multiple audience types across 49 countries and 23 languages worldwide.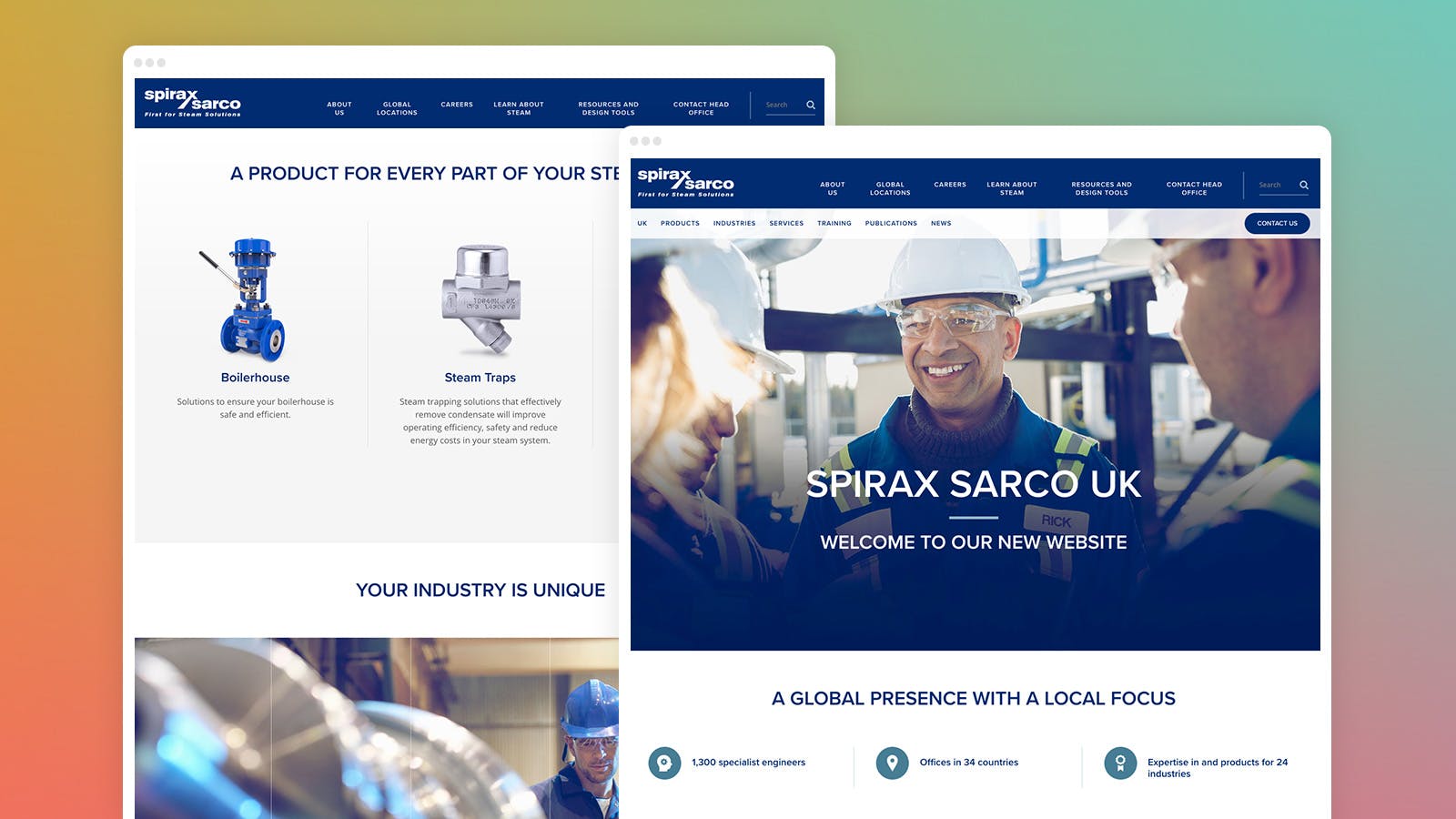 A simple, easy to use, CMS empowers local markets to take control of their own content, allowing flexibility to cater for individual territory needs without compromising brand consistency. They now have a single, robust technical solution that is futureproof and the perfect foundation for the next phase of activity.
This marks the beginning of a 5-year strategic digital roadmap for the organisation as we support them in their business challenge to move from a products provider to a solutions partner – driving sales efficiency, facilitating meaningful change and delivering long term value through digital products and services.
For more information on our work with Spirax Sarco get in touch.