work
Orange
Shaping and protecting the Orange brand globally.
For the past 16 years we have protected and reinforced Orange's brand values across all footprints, by shaping and maintaining the brand and educating and inspiring the global community.
Orange operates across 80 Countries and 220 territories offering a wide range of products and services to a diverse, growing audience in an ever-changing digital environment. A key challenge they face is maintaining a consistent Orange brand globally, across their wide range of products and services and varied global audience base.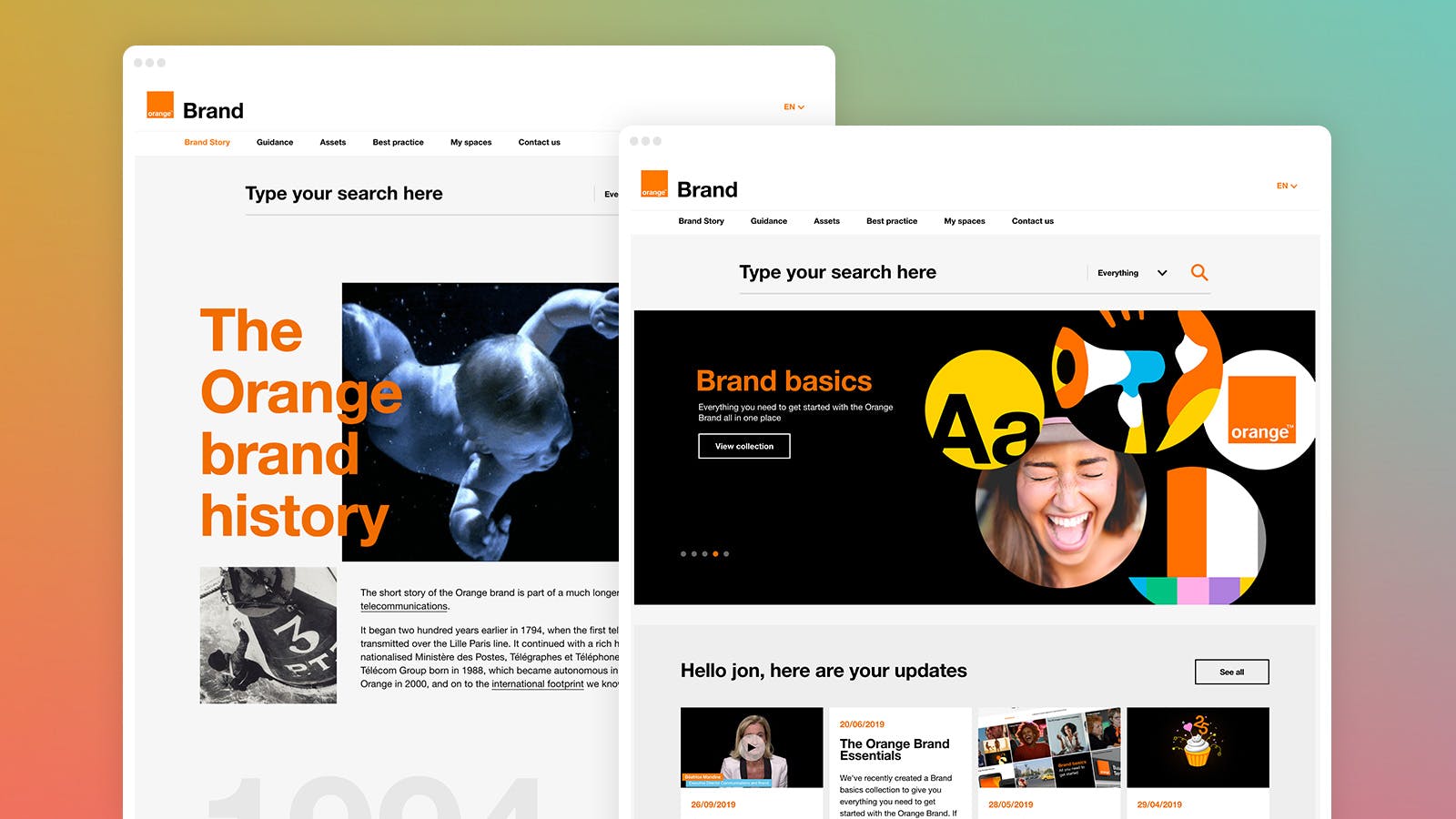 We have created and maintain an award-winning, immersive, responsive global brand platform that enables users to learn as they explore, while experiencing the new guidelines first-hand and on the move. The site is accessed annually by over 130,000 Orange employees and 3rd party agencies and lies at the heart of the Orange brand expression. It forms the central point for its global roll-out and management, forming a critical component in the brand's reputation around the world.
For more information on our work with Orange get in touch.