work
INEOS Automotive
Introducing a new automotive player to market with an uncompromising 4x4.
We work with INEOS, a company with annual revenues over $85 billion, to support their ambition to build a new car company from scratch.

Together we're working to develop a global direct to customer business model, leveraging technology to place the customer experience at the heart of the ownership process.
Great State have launched a digital brand platform to capture early interest in the model and build a global prospect pool. We are now embarking on the next stage of the journey and building the foundations to help INEOS sell and maintain the model in 30+ countries with a focus on digital rather than physical infrastructure.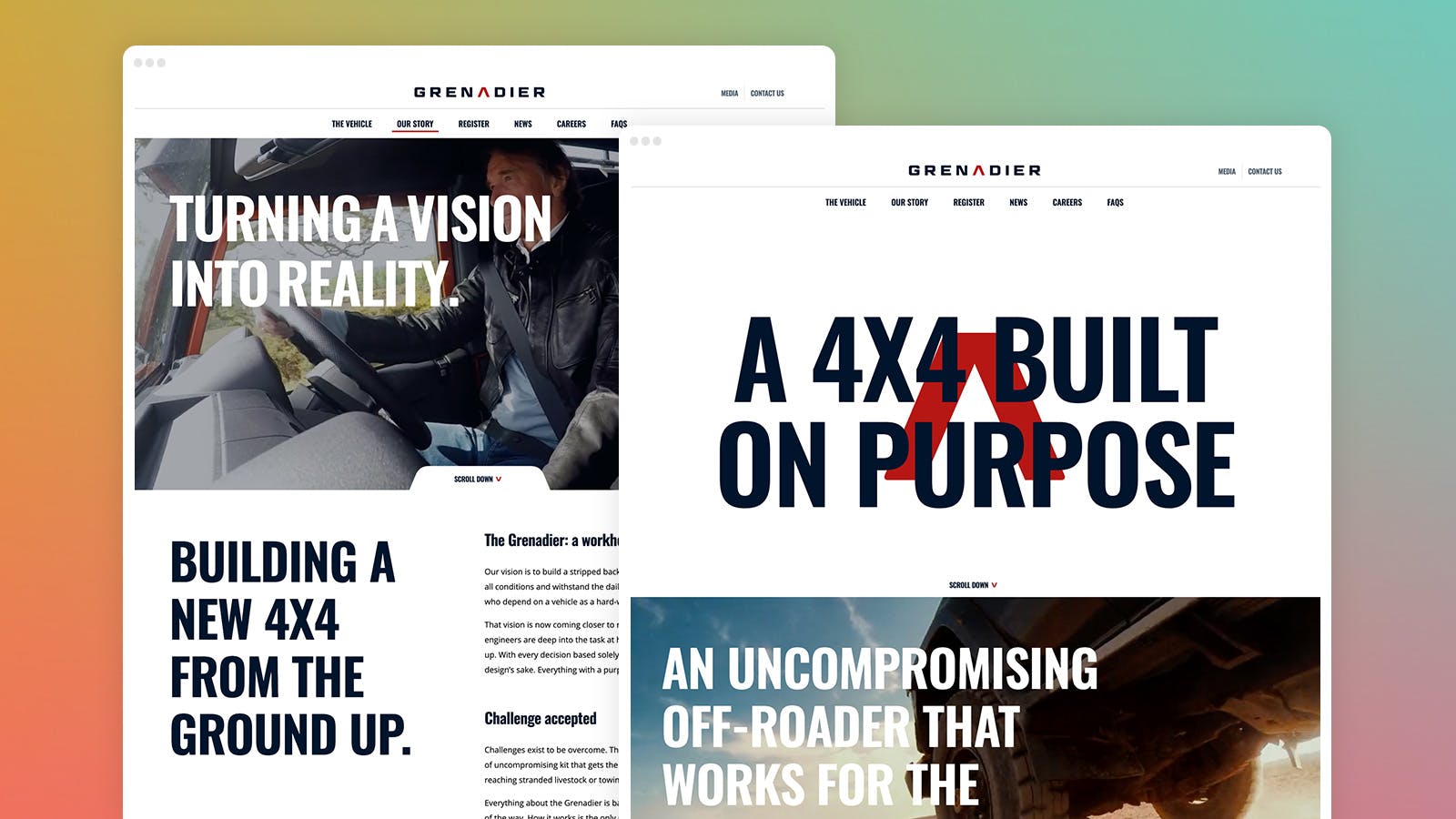 For more information on our work with INEOS Automotive get in touch.