work
Bristol Airport
Helping to create a progressive world-leading airport.
We use our position as Bristol Airport's expert digital partner to find new ways of increasing passenger numbers and profit, while also improving the overall customer experience.
We have been instrumental in shaping the airport's five-year strategic plan (to grow yearly passenger numbers from 6.3 million to 10 million by 2020), translating this offline business plan into a series of key digital tasks.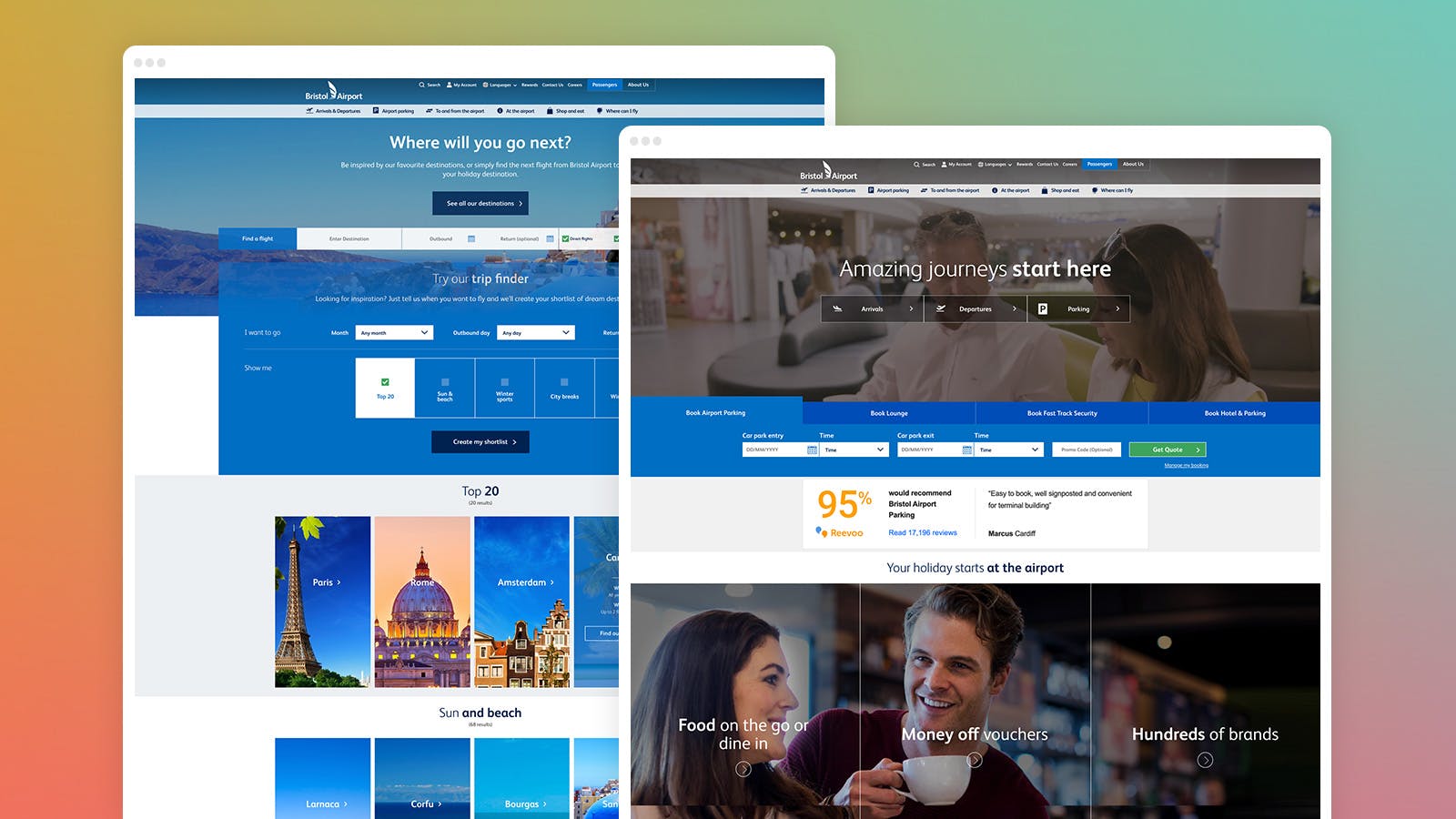 We develop every digital touchpoint for users ensuring a first class journey for Bristol Airport's increasing number of passengers, ensuring a seamless end to end experience before customers take to the skies whilst adding £4.5 million p.a to the bottom line.
For more information on our work with Bristol Airport get in touch.