Local government digital declaration: live in Bristol
We were delighted to host the first of four collaboration roadshows from the Local Digital Collaboration Unit at the Engine Shed, Bristol.
The Ministry of Housing, Communities and Local Government (MHCLG) gathered local government service teams, digital teams and supporters of the Local Digital Declaration to introduce their plans for 2019, share some examples of active projects from around the country and kick start the next round of proposals for the Local Digital Fund.
Linda O'Halloran gave a brief introduction to The Local Digital Collaboration Unit and their efforts to help all relevant people understand how and why to implement the declaration including politicians, leader officers, tech community, service delivery and suppliers.
Last year more than 145 councils signed the declaration to 'fix the plumbing' by affirming their collective ambition for local public services in the internet age, and their commitments to realising it. £1.2m worth of funding from a £7m budget has been disseminated so far and 16 projects have been supported through the initiative, from the introduction of an Open Standard Care Record to developing Waste and Land and Property service improvements to help solve the housing crisis.
The declaration commits signatories to working on a new scale to:
Design services that best meet the needs of citizens
Challenge the technology market to offer flexible tools and services
Protect citizens' privacy and security
Deliver better value for money and be more efficient
Collaborating councils are encouraged to use the #fixtheplumbing tag on twitter to engage with peers and share their projects via open digital communities to help share knowledge and work together to join up efforts, drive efficiencies and put resources to good use.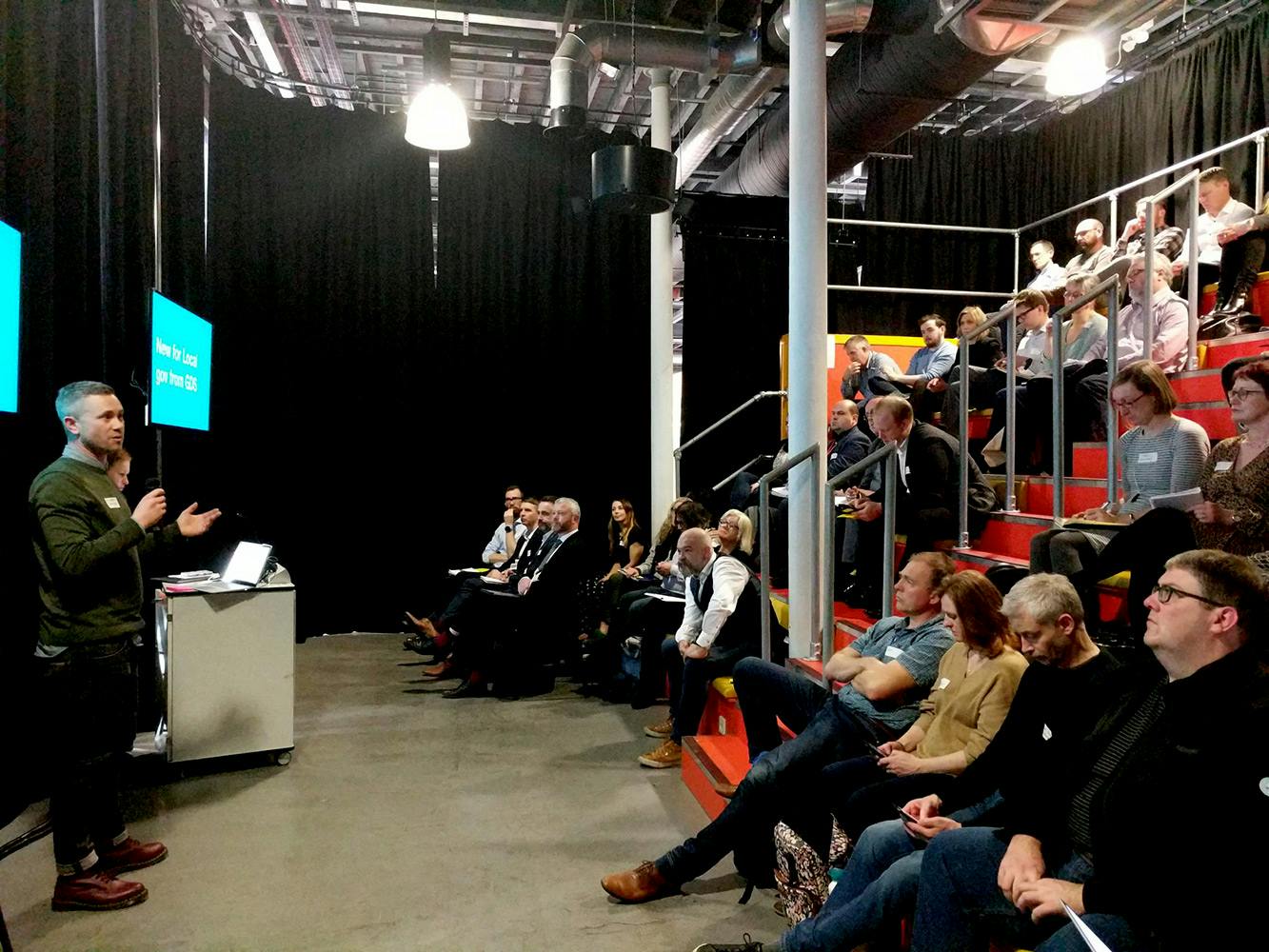 Rich Worrall, Senior Account Director at Great State, shared work in-progress on a new community of suppliers supporting the Declaration. Its intention is to enable buyers to engage with the market prior to the formal procurement process and to improve collaboration across SMEs. There are three current workstreams, Pre-procurement, Discovery which looks at the actual local government procurement process, and work on a 'supplier code of conduct'.
Sarah Hoy, the SW representative for GDS explained their intention to provide local government with a digital service standard and a technology code of practice aligned to their national service framework.
She referenced centrally funded initiatives such as Gov.UK Notify and Gov.UK Pay developed for the Dept of Transport but now available for local use.
Next, in true 'unconference' style, topics were proposed for discussion by delegates through a pitching session in the morning and voted on, to identify the most popular themes and set the agenda for the rest of the day. These topics were then explored in more detail during a series of smaller break-out discussion groups.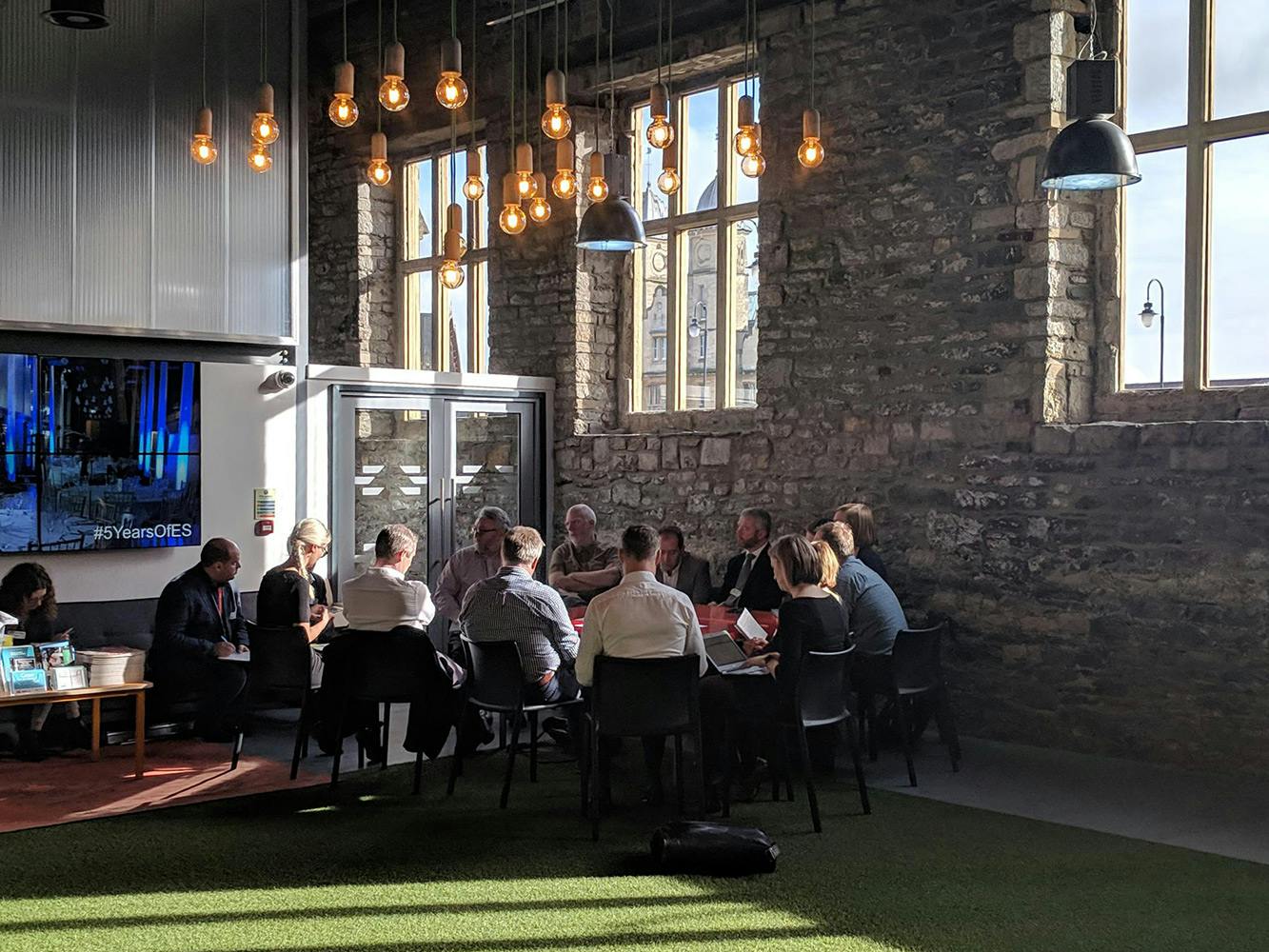 This format allowed delegates to select the sessions that were relevant to their own interests and personal challenges, to make sure they were talking about what matters most to them, whether that be tools and techniques for procuring innovative suppliers, making better use of GDS patterns and components, or brainstorming service-specific problems with peers.
There were three discussions which resonated the most with us from the day:
1) How can suppliers win back trust? Supplier code of conduct
Two topics were covered in this group. Would a supplier code of conduct, or declaration, help to build trust with buyers – and would a community of suppliers be beneficial, and help with pre-market engagement. These both are areas currently being explored as part of the wider supplier-led support of the Digital Declaration work, and it was a good opportunity to progress conversations and bring new voices into the dialogue. Much of the discussion focused on how a supplier code of conduct could/would be facilitated, with suppliers reluctant to give up too much of their IP. Both of these topics are to be discussed in greater detail at the London roadshow event.
2) How can we enable collaboration? How can we make it easier?
This topic was so popular, we had to split into four separate discussion groups. Across them all, participants agreed that it was something that should start at the top with an alignment of expected outcomes and shared benefits between collaborating parties plus the autonomy to deliver on that. There was also consensus that a centralised place or standardised way of sharing knowledge, contact details and document outcomes or learnings would be beneficial.
3) Bringing 'old school' colleagues with us to push an organisation into the digital world
In this discussion group it was recognised that in the public sector there is often less digital knowledge and more resistance to change. It's therefore often harder to get the support of senior leaders and act on these ambitions. However, it was suggested that if you engage them at the start, include them, keep them informed, bring them on the journey with you and feed an ongoing dialogue throughout then they will learn as the project develops and could end up being one of its biggest ambassadors. By spotting the benefit for them, demonstrating how it could solve their problem or make something easier / more cost effective, you can make them feel more empowered and responsive to change. If they identify with the issue and become part of the solution, then it becomes a shared success.